Institutional intelligence for negotiating and managing bank and service provider contracts and relationships
Quantifiable savings of
money.
Reduced legal and economic
risk.
Greater efficiency and business continuity.

Quadrangle Consulting
Our experienced team of lawyers and financial professionals facilitate your firm's contract management, providing advice on banks, vendors, and regulations.
After benchmarking your terms against our database, we review and negotiate your trade and financing (e.g., Prime Brokerage, ISDA, Futures, Repo) and vendor (e.g., fund admin, compliance, OMS, IT) agreements to reduce costs and mitigate risk.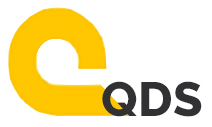 The QDS Platform
Our contract management software for tracking, monitoring, storing, and benchmarking your contracts and company documentation.
With single-click tools and embedded links, the Platform is an information hub to access terms, contract renewals, cost distributions, task management, and educational resources, all in one place.



60,000 contracts reviewed

2,000 industry relationships

100% of clients materially benefitted
LATEST FROM THE QUADRANGLE BLOG
How Quadrangle can assist with transferring your LEIs to a new provider.
How Quadrangle can assist with the new regulatory requirements and expectations outlined in the proposed rule

WHy Us?
Our team uniquely combines subject matter expertise gained from years of experience, a robust technology platform, and an extensive database to achieve material benefit for our clients. Quadrangle has developed a systematic approach to streamline the onboarding of counterparties and vendors. The QDS Platform increases productivity by replacing a manual with an automated process.
"Quadrangle is a best-in-class service provider and continues to be a valuable partner to our business. The team is very thoughtful in terms of the launch process, counterparty documentation and negotiation, and was instrumental in providing critical feedback regarding our infrastructure and vendor selection. Their technology is innovative with constant development and makes a more archaic process of storing and reviewing documentation more cutting edge and automated. I would highly recommend any new fund launch leverage Quadrangle's expertise and offering."
COO/CFO/CCO
Long/Short Equity Fund
"I have worked with Quadrangle for close to a decade and they are my go-to firm when negotiating with prime brokers. The process is efficient and the post completion write-ups are a valuable tool when talking to our investors."
CCO/CFO
Global Macro Fund
"Quadrangle was invaluable throughout our launch process. From providing advice and industry acumen in the counterparty and vendor selection process, all the way through negotiation and onboarding, the Quadrangle team added value every step of the way. I can't imagine launching a fund without them on my team."
CCO/CFO
Long/Short Equity Fund
contact us for a consultation